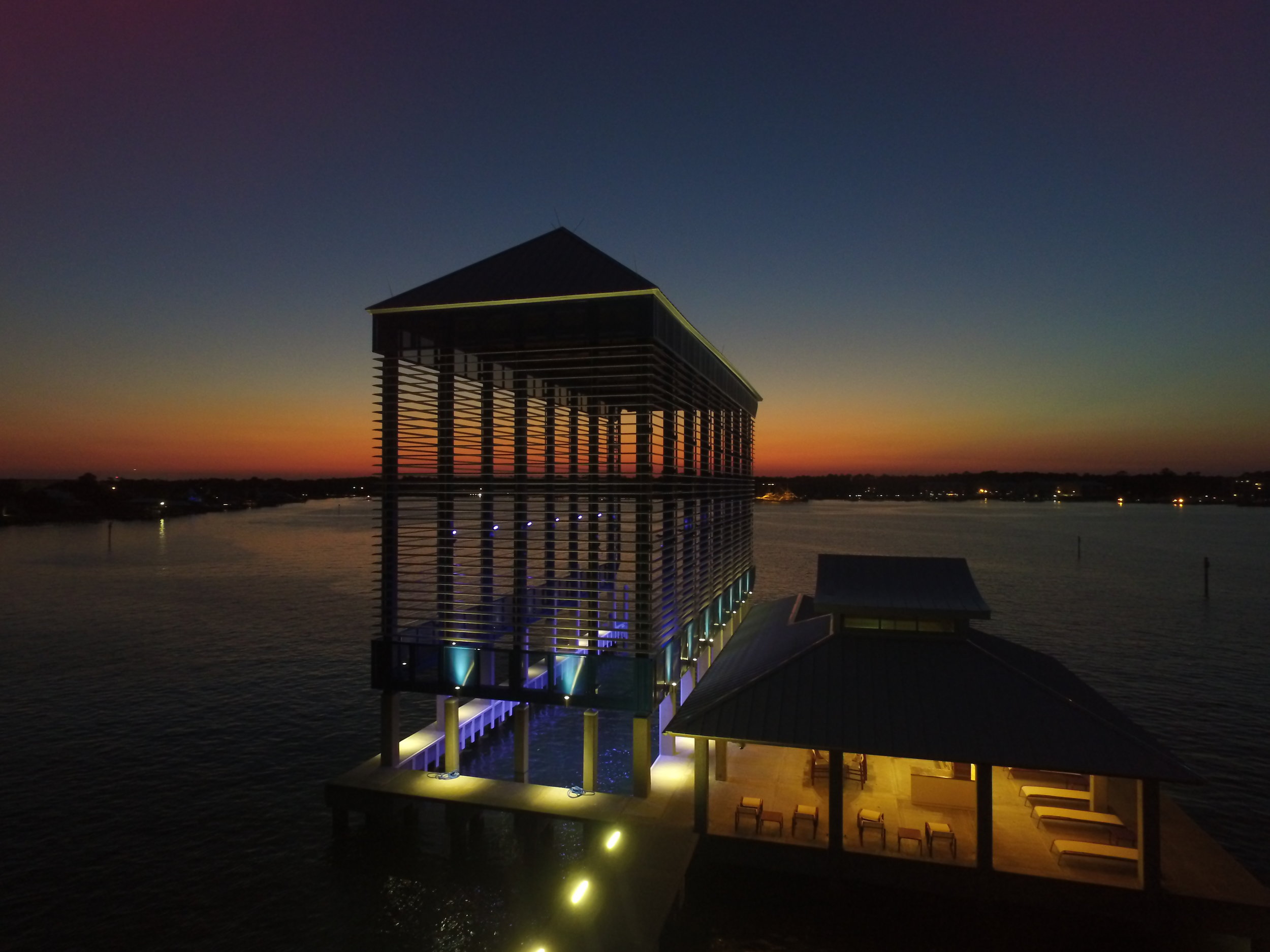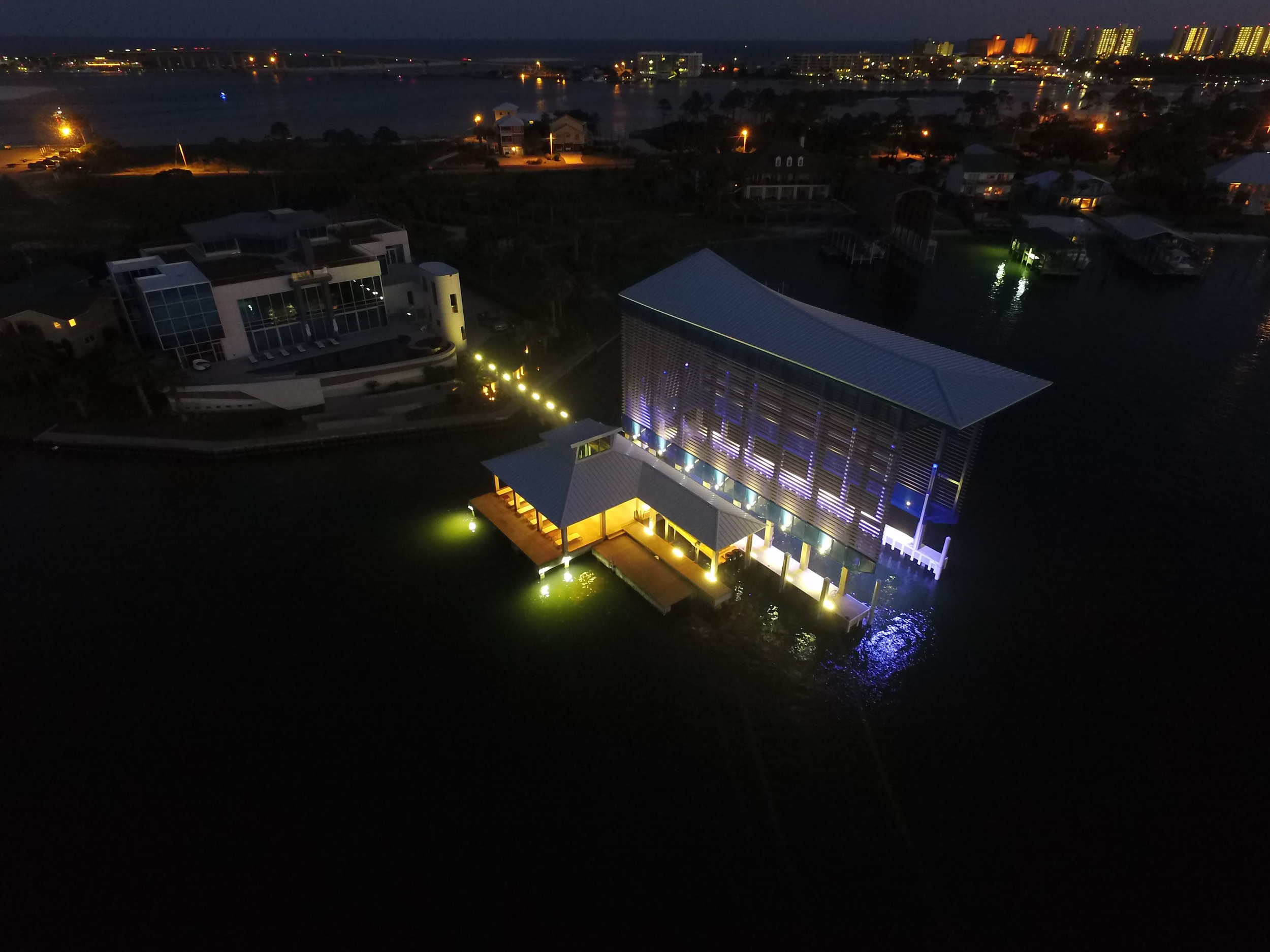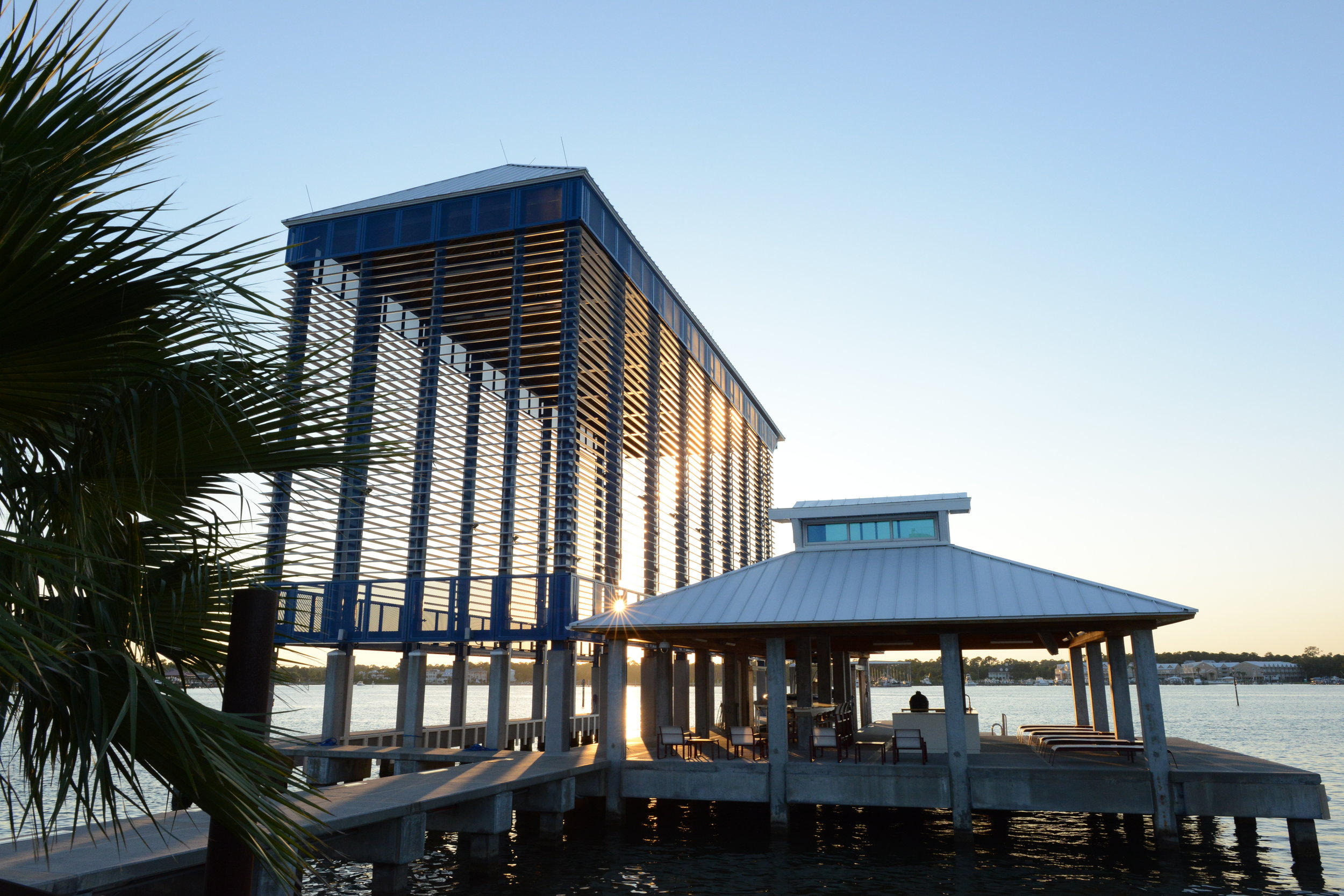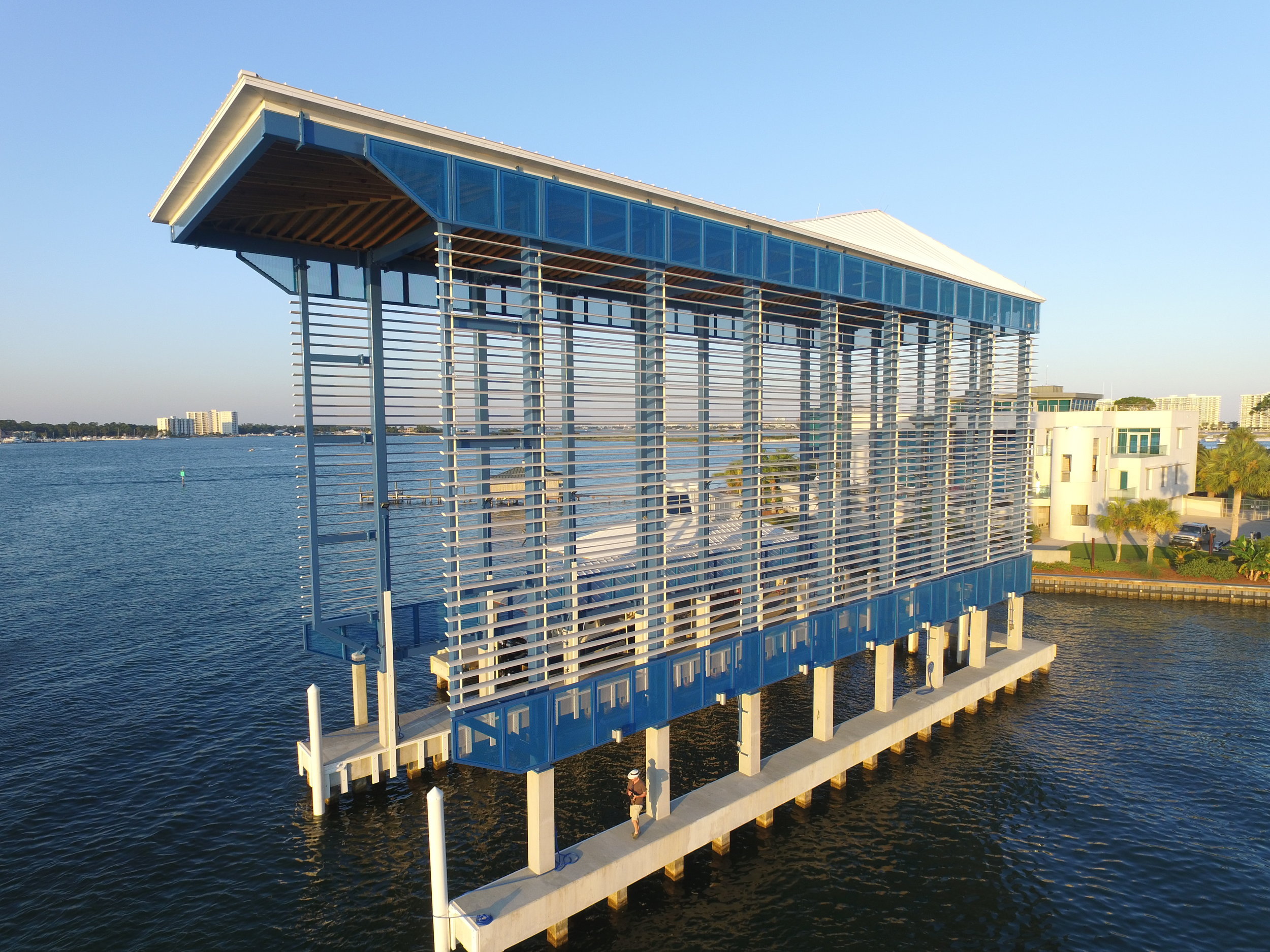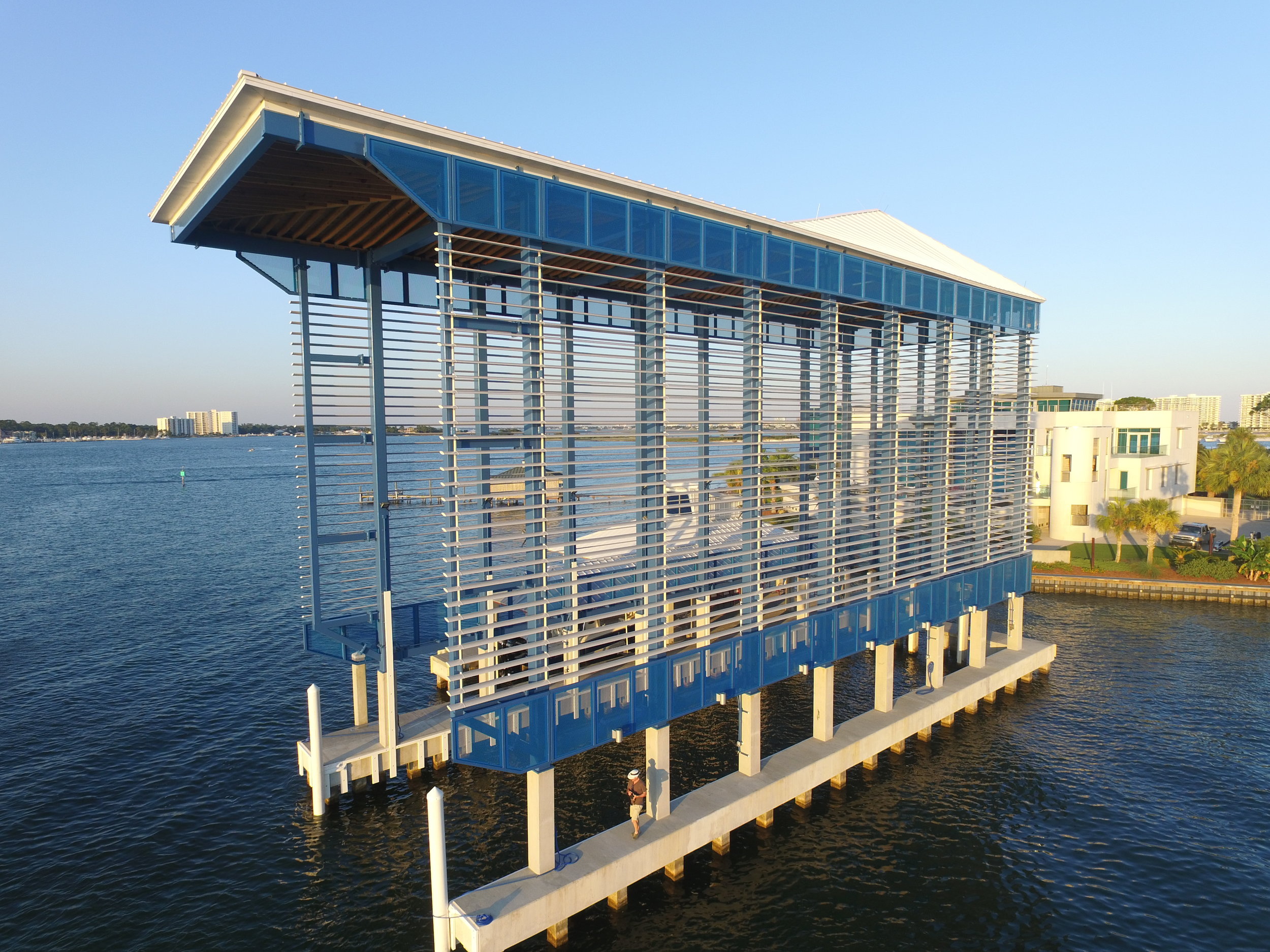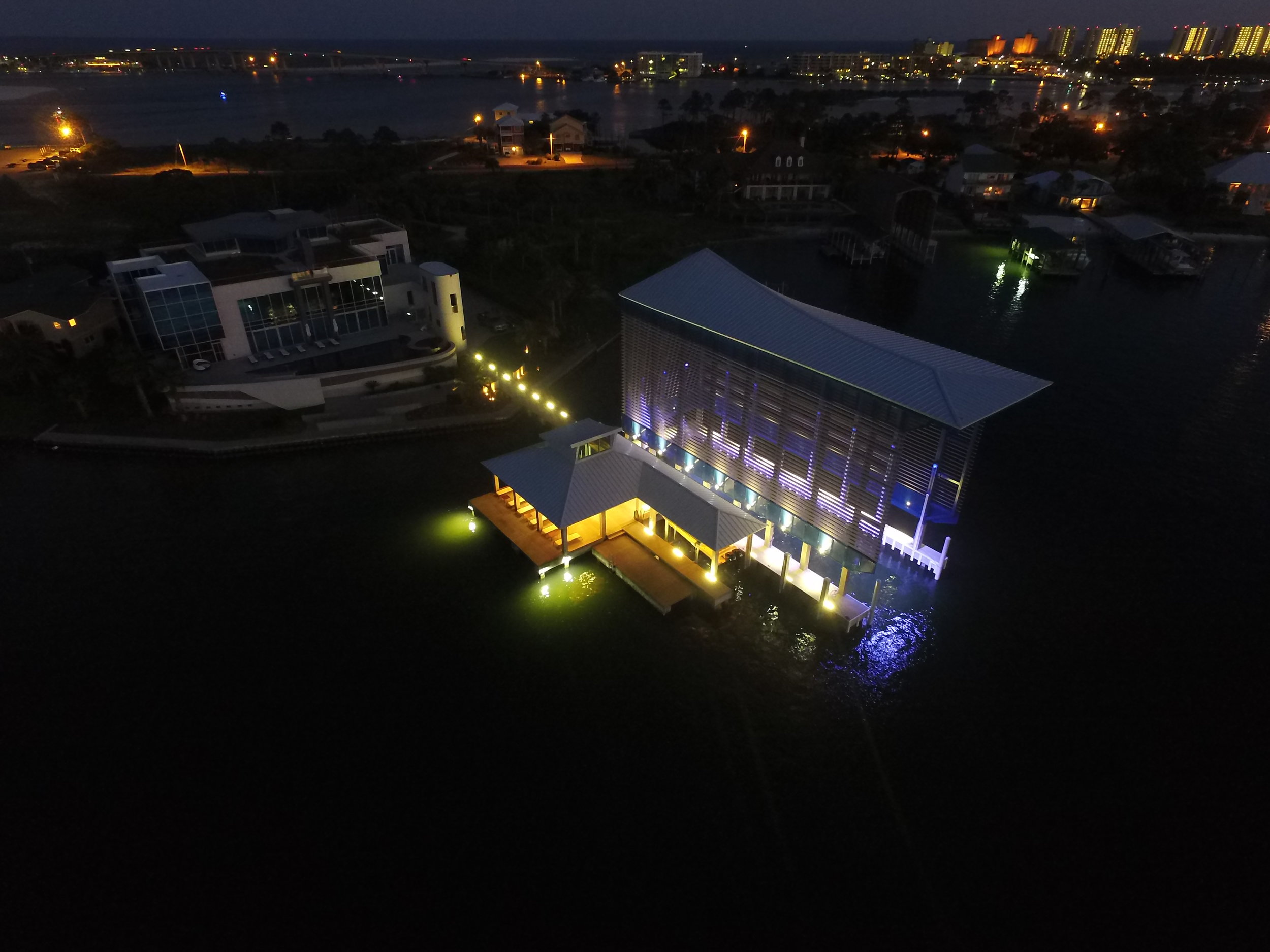 SUNSET POINTE
Completion Date:
2016
Location:
ALABAMA
Project Description:
The Boat Slip Renovations and Addition involved the expansion of an existing boat slip to provide a covered structure to shade a larger vessel from direct sun exposure.
A tall, visually transparent structure was envisioned to allow for LED lighting effects complementing the subsurface lighting on the vessel. Aluminum louvers were incorporated to skin three sides of the 40' wide x 100' long canopy, providing a visual screen and a surface to reflect the lighting.
The 65' high structure, designed to clear the retracted outriggers, is of galvanized steel with a fluoropolymer finish, ensuring lasting color and rust protection in a marine environment. The roof is white aluminum standing seem to match the roof of the adjacent dock kitchen, and the gently swooping ridge line mimics that of the curved skylight of the adjacent dock. The dock is illuminated both on the inside and outside with LED color changing lighting system that is integrated with the vessel's underwater lighting system to display an unique and unparalleled lighting effect.
+One to One Design Team

Principle in charge:
Bayne Dickinson

Project manager:
Ray Zabala

Project Team:
Phillip Geiman



+Consultants

Landscape Architect
coming soon

Civil Engineer
coming soon

Structural Engineer
coming soon

MEP Engineer
coming soon

Geotechnical Engineer
coming soon


+Bibliography

In Progress